July 26th, 2017
I administer a little group called "Wonders of Route 66 USA" - for photos and art that have a subject from anywhere along the historic Route 66 highway in the USA, often called the Mother Road, that runs from the east to the west coast. If you think you have artwork or photos applicable to this subject, please see the link box to the group page, where there is more info. I would love to see some new members and submissions!

The main thing I usually have to remind people is to ALWAYS include "Route 66" in either your keywords or description before submitting to the group. If it's a location specific photo also include the name of the state and/or a nearby town, etc. so we can see what part of the road your work is from. If I can't see a relationship to Route 66 then I have trouble determining whether the image applies to the group. So if it's a location a few miles off the road, then mention that, so I can see the relationship to the road.

So if you're interested, check it out!!

Bonnie

https://fineartamerica.com/groups/wonders-of-route-66-usa.html
July 26th, 2017
My group "San Francisco City By the Bay Art" is always seeking new members and submissions. So I am inviting anyone with art or photos with subjects relating to the city of San Francisco - or the San Francisco Bay, Beaches, Bridges, Parks, Alcatraz Island, local area, street photos, etc., etc. - check out my group using the link box and see if you'd like to join up!

(The image posted here is one I am still working on... of the Cliff House and Sutro Baths area at Ocean Beach.)


Bonnie
https://fineartamerica.com/groups/san-francisco-city-by-the-bay-art.html

August 22nd, 2016
On August 15th I started a group for images taken along the famous and historic Route 66 road in the USA that runs from Chicago to California near Los Angeles. The Wonders of Route 66 group's home page is at: http://fineartamerica.com/groups/wonders-of-route-66-usa.html

We already have a smattering of members and images, and I look forward to this group growing and thriving.

One of the new members submitted this well-written History of the road with one of her images:

U.S. Route 66 (US 66 or Route 66), also known as the Will Rogers Highway and colloquially known as the Main Street of America or the Mother Road, was one of the original highways within the U.S. Highway System. Route 66 was established on November 11, 1926, with road signs erected the following year. The highway, which became one of the most famous roads in America, originally ran from Chicago, Illinois, through Missouri, Kansas, Oklahoma, Texas, New Mexico, and Arizona before ending at Santa Monica, California, covering a total of 2,448 miles (3,940 km). It was recognized in popular culture by both the hit song "(Get Your Kicks on) Route 66" and the Route 66 television show in the 1960s.

Route 66 served as a major path for those who migrated west, especially during the Dust Bowl of the 1930s, and it supported the economies of the communities through which the road passed. People doing business along the route became prosperous due to the growing popularity of the highway, and those same people later fought to keep the highway alive in the face of the growing threat of being bypassed by the new Interstate Highway System.

Route 66 underwent many improvements and realignments over its lifetime, and it was officially removed from the United States Highway System on June 27, 1985, after it had been replaced in its entirety by the Interstate Highway System. Portions of the road that passed through Illinois, Missouri, New Mexico, and Arizona have been designated a National Scenic Byway of the name "Historic Route 66", which is returning to some maps. Several states have adopted significant bypassed sections of the former US 66 into the state road network as State Route 66.

(Info from Barbara Snyder)

I welcome anyone with images taken along this road to visit the group and consider joining up!

http://fineartamerica.com/groups/wonders-of-route-66-usa.html


May 23rd, 2016
I have just started a new FAA group for photography and art related to the subject of the San Francisco Bay Area. It is called San Francisco City By The Bay Art and can found at this url: http://fineartamerica.com/groups/san-francisco-city-by-the-bay-art.html - or by clicking the button on this blog post.

If you have work that related to San Francisco as its subject matter, please submit your work - I welcome all new submissions!
May 1st, 2016
I came across a cool YouTube video today on Photographing Your Art ( by Cedar Lee) - for those who do paintings and other physical artworks mostly, but I think it could also apply to photography and digital art: https://youtu.be/6VUxwiofv_0

What I got out of this was the importance of a buyer's feeling of relationship with an artist and also showing scale of your artwork especially if it's a large scale piece. Great ideas in this video, especially you have a website or art blog! Check it out.

I know that even some of my digital works would look great printed large, but it's hard to convey that in the present FAA format of posting a fairly small picture on your image page. Even with the "preview at full resolution tool", it's hard for people to visualize how it would look in a large print. So - on my To Do List is: making a gallery on my profile for About The Artist images... you doing work, you standing next to your paintings or printed images to show scale or showing them in an indoor room setting to show scale, etc. The video link will give you ideas on how to do this.

The button below will take you to the video.


November 19th, 2015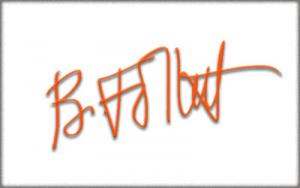 I often wonder whether I should sign the photos and photo paintings I upload to the FAA site. Starting out primarily as a painter and watercolorist, I always signed my work. So that is my inclination, but I wonder if it affects the possibility of sales from the site. I have heard differing views. But I do put a lot of work into even my photos - I put an enormous amount of time getting them the way I want, and there is so much artistic process that goes into it.

At present, I sometimes upload signed things and sometimes not. But I would love to see any comments on this subject if anyone has personal experiences with whether it is a good idea or not to sign your photos.
October 29th, 2015
When browsing photography on this site, I find I have developed a pet peeve... Sorry, but I just have to mention it (not that anyone reads my blog entries).

I see a gorgeous photo, great color, great composition.... but when I click on the image to see a full resolution preview... I see a photo spoiled by over-sharpening, or sometimes even so processed the pixels themselves have disintegrated into grainy mud on close viewing. I often use a little sharpening in my photos or in areas of an image where it's needed, but I would suggest ALWAYS looking at your photo in 100% preview to see if the halo you created by sharpening was intended or if it just spoils an otherwise magnificent photo. I am posting an anonymous example of a closeup preview as an illustration of what I am talking about.

I can't claim to be an authority... BUT... I have found there is a fine line where you can get the sharpening you desire but avoid the halo effect. Again, view your photo at 100%. Use the sliders in your program to get the amount of sharpening required to enhance the photo, but when you overstep into a halo, pull back just slightly. Another option is to "fade" the sharpening you just applied to the point where the halo is minimized or starts to disappear.

I think the reason people do this is because when a large image is reduced for a smaller image to use on the web, or to use as a thumbnail, some sharpening can enhance the look when viewed on a device. But on a site like this intended for printing the artwork and photos on the site, I can't imagine anyone would be happy to get back their print in a larger full resolution size and only then find - lo and behold - there are ugly halo effects in it.

I am interested in anyone's comments on why someone might use this practice on a "for print" image. Do halo'ed images actually print well? I may be missing something, so I do welcome any further education on the subject. :)

October 29th, 2015
My Bush Street Photo Painting series was started earlier this year, and then I worked on it again more recently. It was conceived when after so many walks down Bush St and in my neighborhood at night, I fell in love with its ambience after dark - quietly alive with its neon, lights, traffic and general evening hustle and bustle.

Since I have often had my camera with me on night walks, I have often tried getting some decent night shots. This is generally a task of trying various exposures to try to preserve details in the lights, yet also capture detail in the dark as well. Then I take my best shots and work them up in Photoshop to repair poor areas of the image, and adjust to what I saw in my mind's eye while in the location. I then use my painterly filter on the image and adjust that, my goal being to smooth pixels and simplify details in the image to give a painterly effect. Some detail, but not too much detail is my preference. Voila! You have a photo painting.